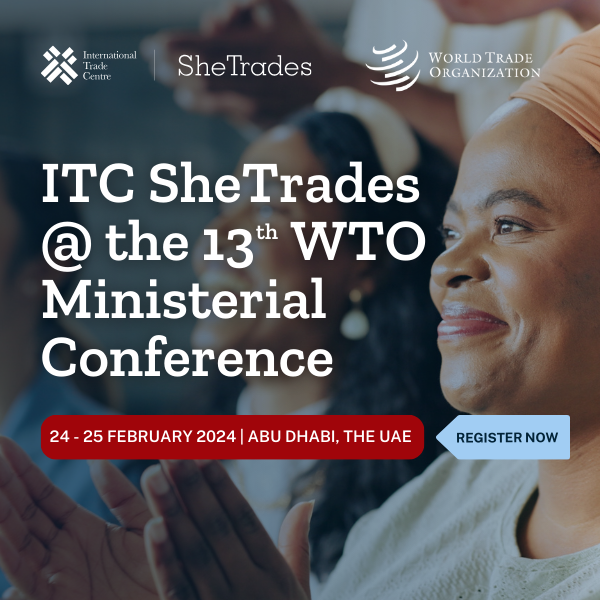 ITC SheTrades @ the 13th WTO Ministerial Conference
When: February 24, 2024 – February 25, 2024
Where: The United Arab Emirates
Join SheTrades as women in trade take centre stage at MC13
The World Trade Organization's (WTO) Ministerial Conference is the topmost decision-making body of the multilateral trading system. At the 13th Ministerial Conference (MC13), the International Trade Centre (ITC) and the WTO, in collaboration with the Government of the UAE, is organizing a two-day event to celebrate the progress by women entrepreneurs and inspire bolder actions on the women and trade agenda.

At the SheTrades Summit (Day 1 and 2), access our power-packed programme featuring masterclasses, panel sessions and a field visit.

On Day 2, join governments, corporations, financial institutions, industry leaders and women-led businesses for a series of thought-provoking panel sessions—and witness the launch of the groundbreaking WTO-ITC Women Exporters Accelerator Fund (WEAF).
Showcase your innovation at the SheTrades Innovation Festival!
At the ITC SheTrades Innovation Festival, selected young women entrepreneurs will showcase innovative solutions to today's most pressing issues: green and digital.
The themes are underpinned by the ITC's
Moonshots
– our bold solutions towards confronting challenges faced by small businesses in developing countries to participate in trade. Launched in 2022, the ITC Moonshots reflect our raised ambition for raised ambition for gender, youth, digital connectivity and green trade and are aligned to ITC's updated strategic plan and anchored to our core expertise of delivering trade-related technical assistance.
Participation in the SheTrades Innovation Festival is only possible through nominations by ITC projects and partners.
Partner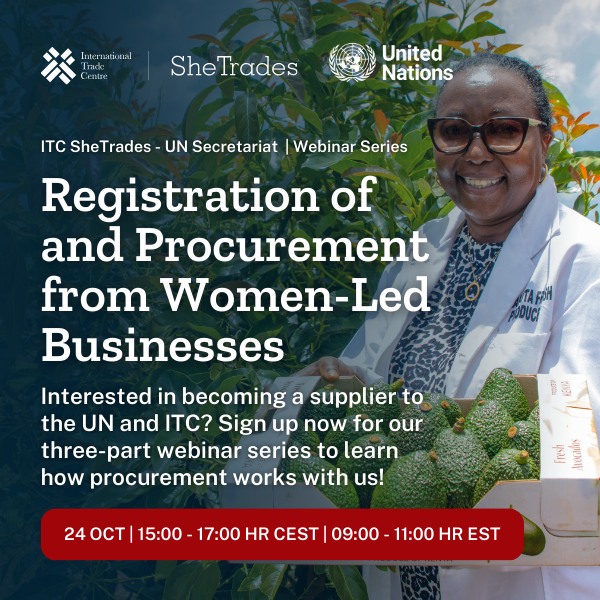 Webinar: Registration of and Procurement from Women-led Businesses
When: October 24, 2023 – October 24, 2023
Registration of and Procurement from Women-led Businesses Webinar
USD 3 billion. That's how much the 
United Nations
 procures every year.
Ever wondered how much of these are won by women-led businesses?
Join this webinar to learn more about the procurement process and how ITC SheTrades and the UN Secretariat lead the global campaign to boost women's participation in procurement bids.
Organizers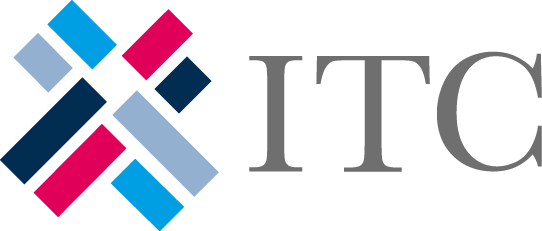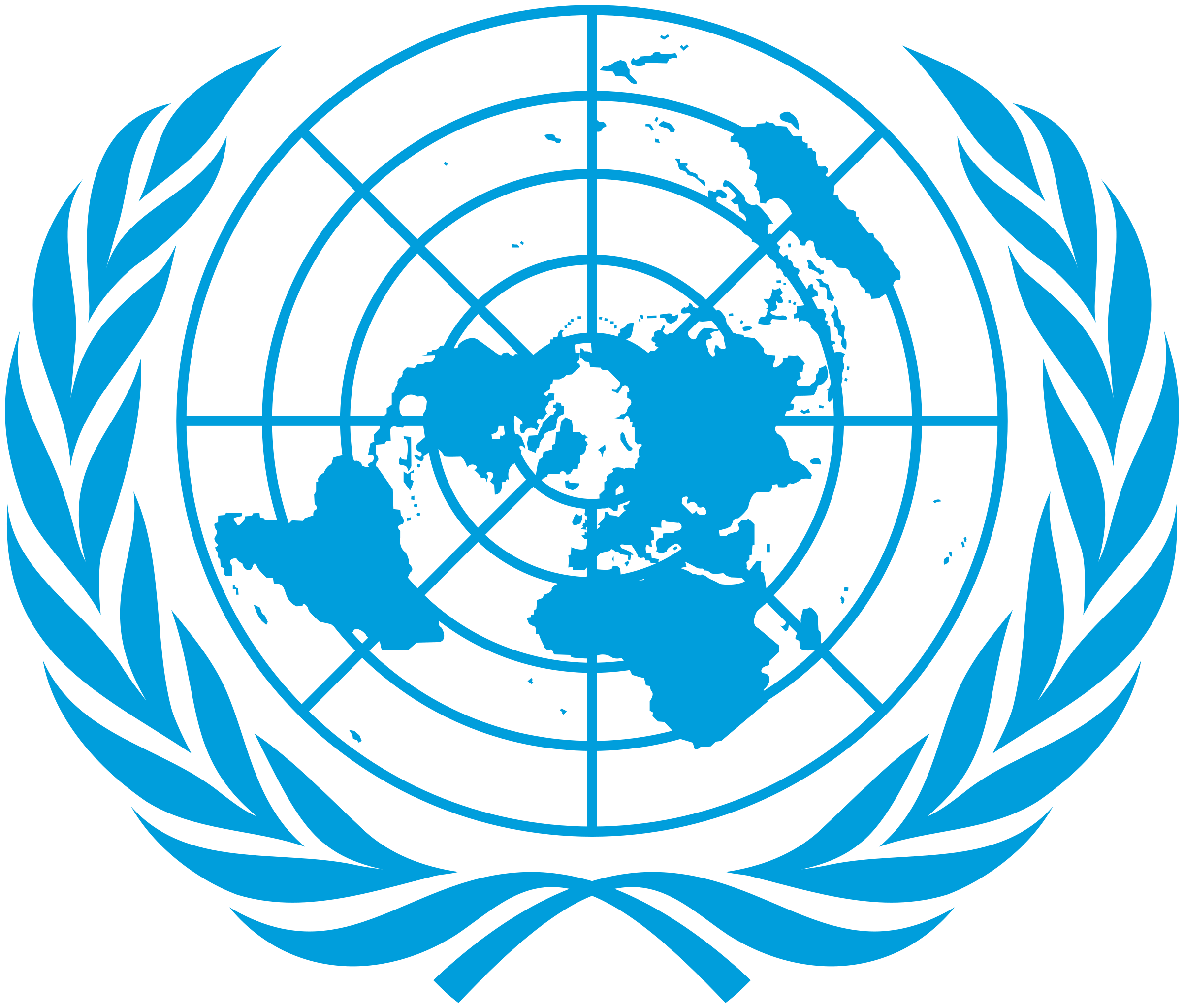 The Role of Digital Trade in the AfCFTA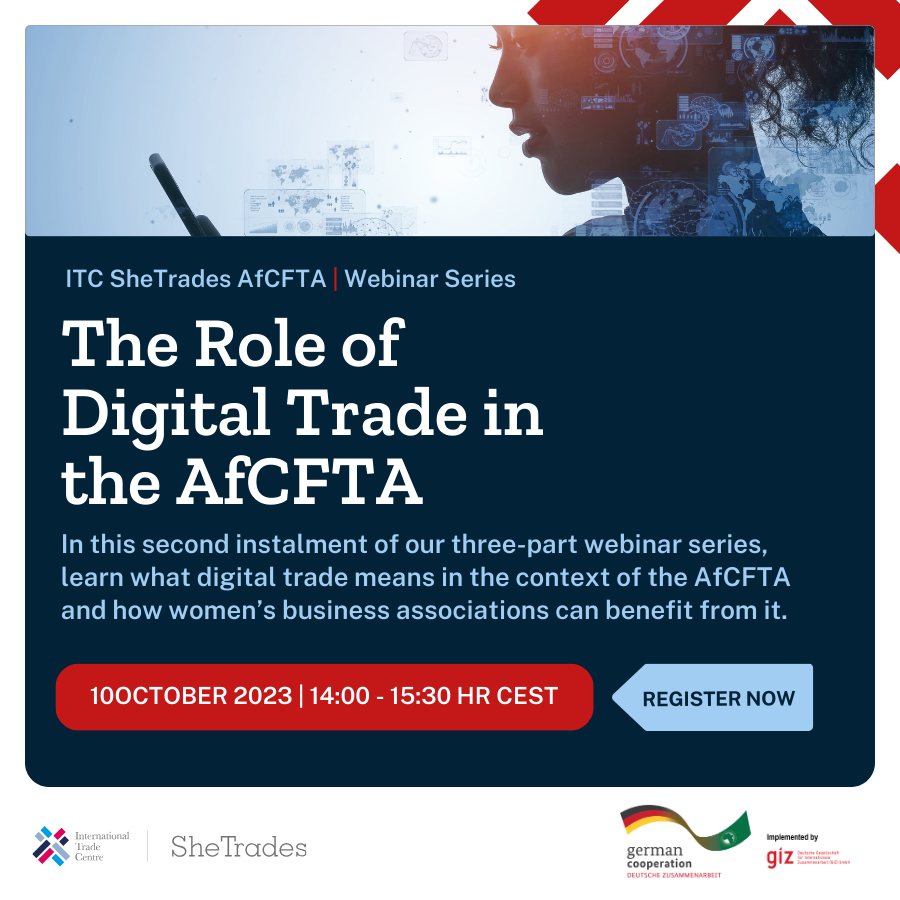 Webinar: The Role of Digital Trade in the AfCFTA Webinar
The Role of Digital Trade in the AfCFTA Webinar
Background
Given the AfCFTA's potential to foster regional value chains and its ambition to encompass goods, services, intellectual property, competition and investment, it is critical that women are well-positioned to seize opportunities in regional trade. The project, SheTrades: Empowering Women in the African Continental Free Trade Area—Phase  II, contributes to  ITC One Trade Africa strategy on African regional integration. It aims to empower women entrepreneurs to benefit from trade opportunities created by the AfCFTA.

About the webinar
To support women's business associations in the AfCFTA thrive in the digital era, this webinar will demonstrate what digital trade means in the context of the AfCFTA and how they can benefit from it.

Date and time
09 November 2023 at 14:00 – 15:30 CET
Funder